STRENGTHEN YOUR OFFERING AND GROW WITH DBTECH
Our comprehensive partnership program empowers individuals and organizations to become integral to our growing referral network. By engaging in our program, partners can tap into lucrative incentives from successful sales referrals while experiencing the benefits of our advanced healthcare solutions.
We prioritize transparency, loyalty, and collaboration in fostering lasting relationships with our partners.
Our diverse product suite equips users with the cutting-edge tools required for superior efficiency and optimized patient care. The dbtech suite includes: 
Downtime Solutions

Document Management
Workflow Automation

Electronic Forms

Document Imaging
BENEFITS OF OUR PARTNER PROGRAM
Elevate your operational success and benefit from our comprehensive solutions and forward-thinking approach. dbtech's Partner Program is designed to bolster organizational growth and streamline healthcare operations. Our partners engage in transparent interactions, receive knowledgeable mentorship, and gain access to superior technical resources.
DIRECT BENEFITS OF PARTNERING WITH DBTECH
Dedicated partner relationship manager
24/7 support for your referrals
Seamless interfacing with any EHR (MEDITECH, Cerner, Epic)
Opportunity for commission
Compliance with HIPAA and industry-standard regulations
Continuous training, resources, and education
Enhanced Healthcare Products & Solutions for All of Our Partners
Gain access to our innovative  document management and downtime solutions that are tailored to simplify processes and achieve operational success for partners and customers alike.
Our products and solutions include:
Downtime Solutions

Document Management
Workflow Automation

Electronic Forms

Document Imaging
THE STEPS TO PARTNERING WITH DBTECH
Join dbtech's referral-based partnership program and experience maximum returns. Our approach promises mutual growth and expert support while enabling partners to expand their networks with exciting new opportunities.
Our partnership process is very straightforward and only requires a few steps.
Sign a partnership agreement with dbtech.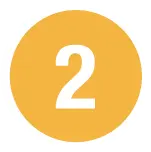 Refer your customers and opportunities to the dbtech team.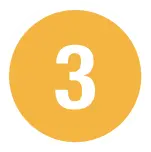 Receive commission whenever the opportunities you refer close.
WHY CHOOSE DBTECH AS YOUR DEDICATED HEALTHCARE PARTNER?
dbtech takes pride in our industry-leading expertise and stellar customer support. Our team boasts a wealth of experience in healthcare systems, including EHR integrations and HL7 standards proficiency. We have a history of excellence in streamlining document management, patient registration, and EHR downtime solutions for over 300 healthcare organizations. 
Choose dbtech for enhanced efficiency and unmatched quality in healthcare services. Our 24/7 support ensures seamless communication and successful outcomes for you, your clients, and the referrals you entrust to us.
By partnering with us, you will benefit tremendously from our long-standing commitment to excellence and our tenured employees who are passionate about continuous improvement at your organization.
Want to become a dbtech partner?
Call us at (732) 882-0200 X102 or complete the form below